May Your Days Be Merry and Bright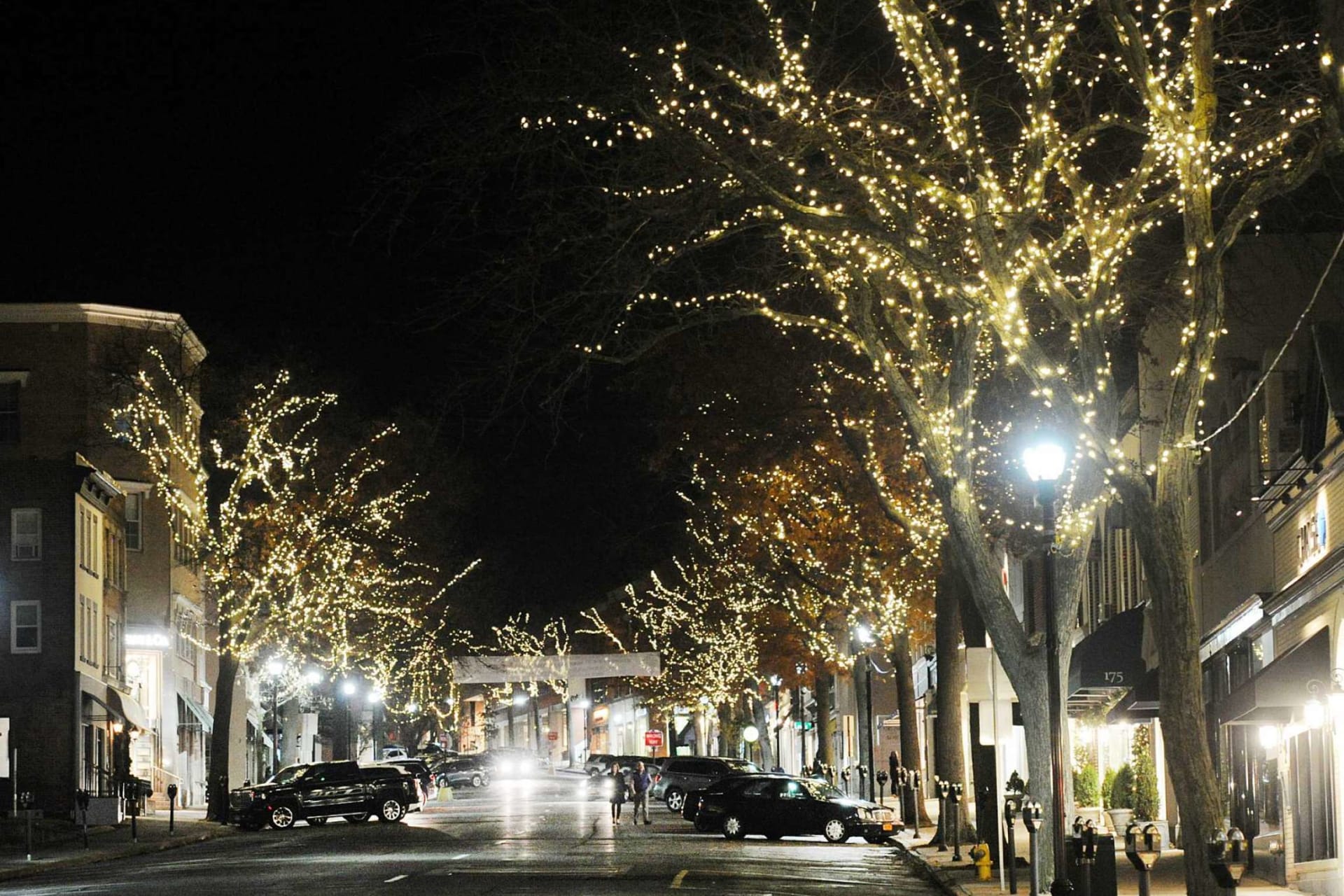 The lights are back and brighter than ever! Through the collaborative fundraising efforts of Greenwich residents, Sebastian Dostmann and Alyssa Keleshian-Bonomo of Greenwich Community Projects Fund (GCPF), lighting the trees in the town once again will grace the community this Holiday Season.

2021 brought a new initiative to expand the lights throughout the Cos Cob business district along with still making Greenwich Avenue merry and bright; Expanding the age-old holiday tradition to more community members, business owners, and spectators than ever before.

On Thanksgiving Night, the lights will be turned on along Greenwich Avenue, East Putnam Avenue from Church Street / Greenwich Avenue, and in Cos Cob. The lights will be up from Thanksgiving to the end of January 2022. Dostmann and Keleshian-Bonomo would like to thank all Greenwich residents, businesses, and property owners that help with fundraising efforts in 2020. They would like to thank donors in advance for their support this year with the 2021 lights. Additionally, they would like to thank the Office of the First Selectman, Fred Camillo, Rick Kral, and the Greenwich Parks & Recreation Tree Division for their gracious support of the tree lighting effort and help in its execution.
GCPF encourages residents to go out and enjoy the lights this holiday season and supports all the wonderful local businesses and organizations throughout the Town of Greenwich.
For more information, visit
Greenwich Community.
Greenwich Community Projects Fund is a 501(c)(3) based in Greenwich, CT that raises money to support community-focused projects which have included the Cos Cob Park 9/11 Memorial as well as holiday lights in years past.